ECSTATIC CLIENTS ARE WHAT WE STRIVE FOR. WE'LL LET THEM SPEAK FOR THEMSELVES…
The client loved the couch!
Event Logistics Coordinator at MERESTONE, A Division of Unique, Inc.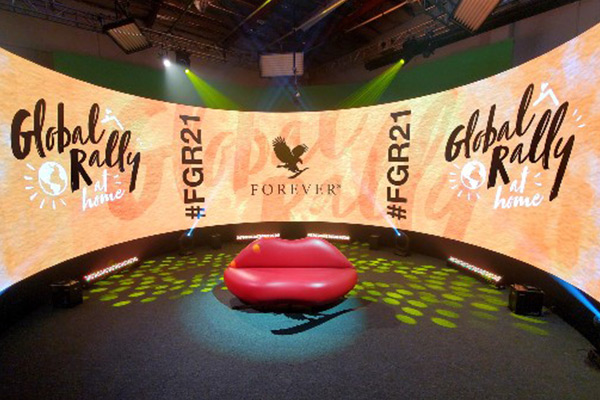 We feel the same way about you too!
As a small, woman-owned, Las Vegas-based business we are always looking for new customers and we appreciate when you refer someone to us! It is such a compliment when you tell your friends and neighbors about Somers Furniture. With our sincerest gratitude, Thank You!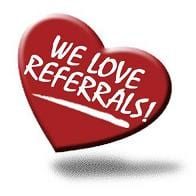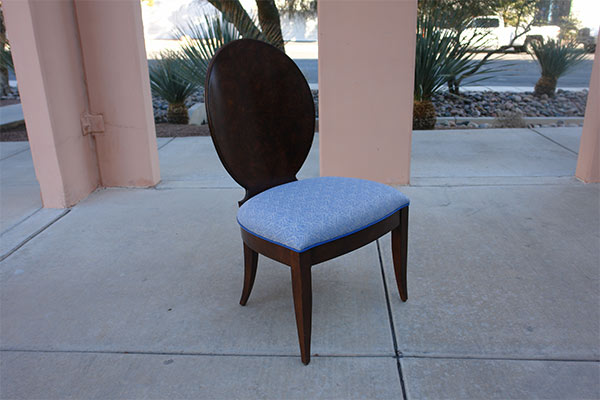 Our chairs turned out beautifully, we went to the showroom and it was a quick, easy and safe environment. Will recommend your company.
Reupholstery client from the Las Vegas Valley
The team was great, the job was wonderful. We are so pleased! The delivery crew was so helpful and I am certainly recommending you to everyone!
Thank you for a wonderful job!
The Kasama Group, Berkshire Hathaway Home Services - Nevada Properties Kasama Property Management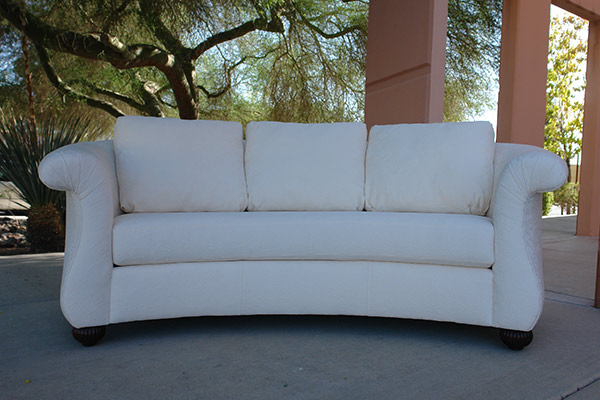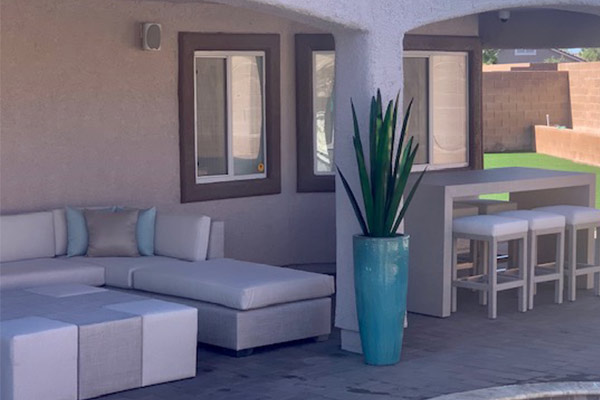 Absolutely love it! Thank you Somers.Furniture for designing and building this amazing space for my family to get together.
Malibu Subdivision, North Las Vegas
I cannot tell you enough how thrilled I am with every step of the process with your company. Outstanding in every way!
Thank you!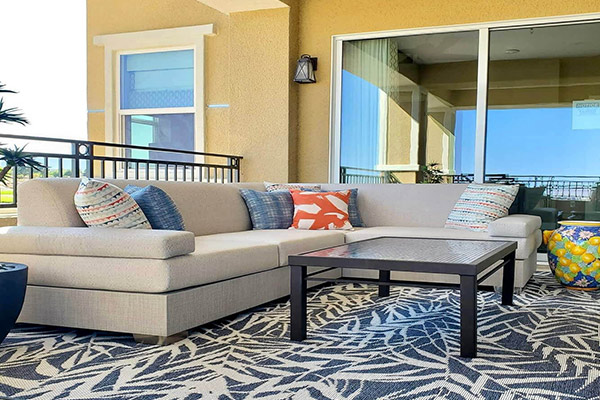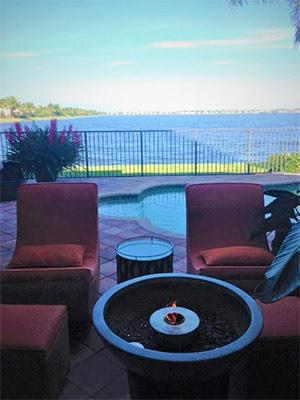 I actually have your furniture in both of my homes. I love your furniture! Wishing everyone the best in the pandemic.
Everyone at Somers was extremely attentive and helpful through the selection process. Once we were ready to order, they were very helpful and were able to get everything moving smoothly the whole time of the ordering process as well. When things shipped, they alerted us as well. Somers rocked! …Furniture all seemed flawless delivered via built skids to ship by common carrier. We would recommend Somers Furniture and use them again!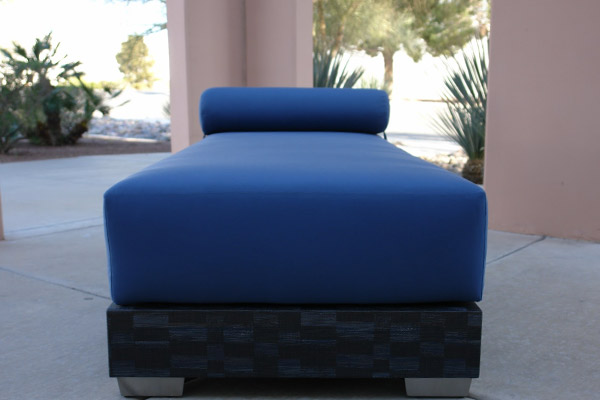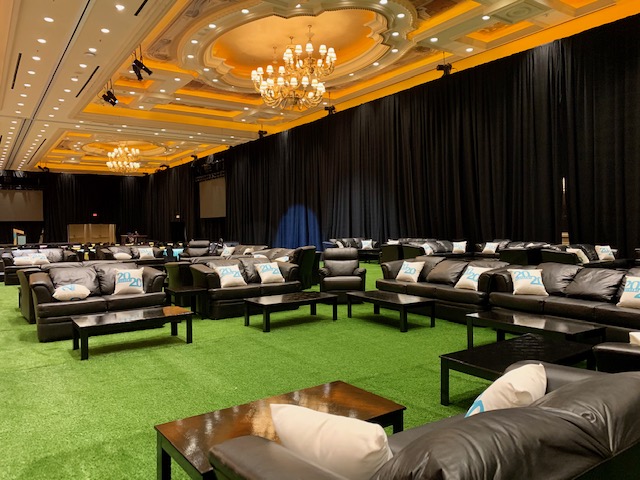 I was treated great by the entire crew.  Set up was great, they were on time and they set up pretty fast.  The furniture looked great, in fact it looked brand new! I would use Somers Furniture again.  The Setup and Strike were fast and the Team was very nice. Thank you for your service!
Somers' saleswoman was amazing. She went the extra mile in service to make sure we were even able to get the job done in a manner that worked for both parties. Everything was manufactured to our satisfaction, we have not seen anything wrong with our frames. We just opened today so this is the first test of them. I will update. Delivery was good, no issues. We would use Somers Furniture again and we would recommend your company. I am a very satisfied customer. Thank you for reaching out!
General Manager | Daylight Beach Club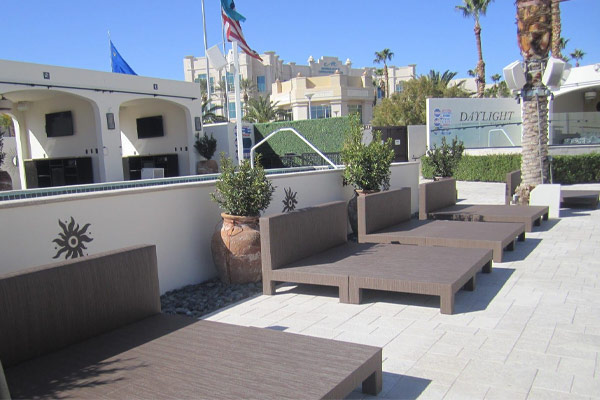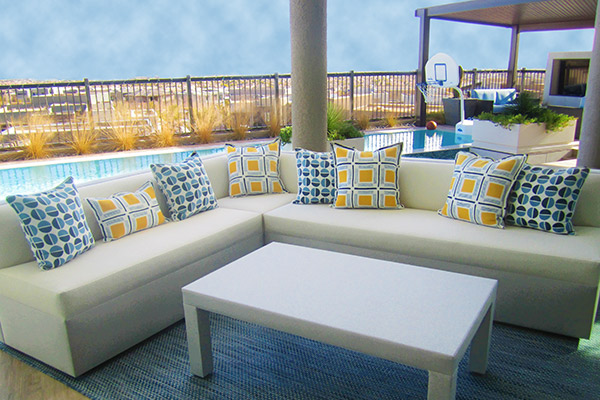 Working with Bree Rothman, designer at Somers Furniture has been amazing. She listened to our wishes and designed the perfect outdoor living space, better than we imagined! Our space is modern, comfortable and the perfect design for our family. She handled everything and made it super easy to make our dream space a reality.
Custom Furniture Client and Resident at Mesa Park Subdivision, Las Vegas
Somers Furniture is always a pleasure to work with. Great attention to detail and great end result. Never had one issue with the finished product! Everything was manufactured to our specifications, and our customers! Yes and yes! Logistics delivery is always great. Keep up the great work.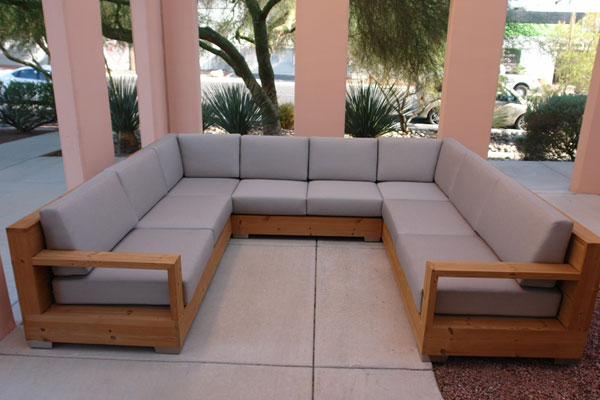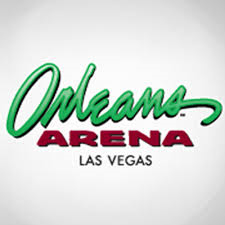 We were treated very well and professionally by Somers' crew at the show site. We would use Somers again because everything involving Somers Furniture was professional, of excellent quality, and excellent people.
These couches are LOVELY! So smooth and soft and the color is perfect! I have attached photos. Thank you so much for your help with them Debbi, we love them.
Happy Place-Mandalay Bay-Las Vegas, NV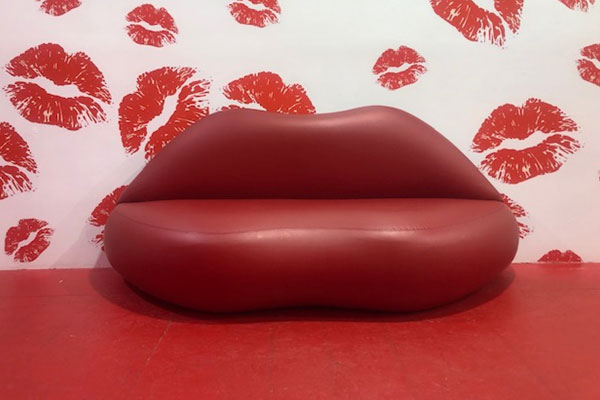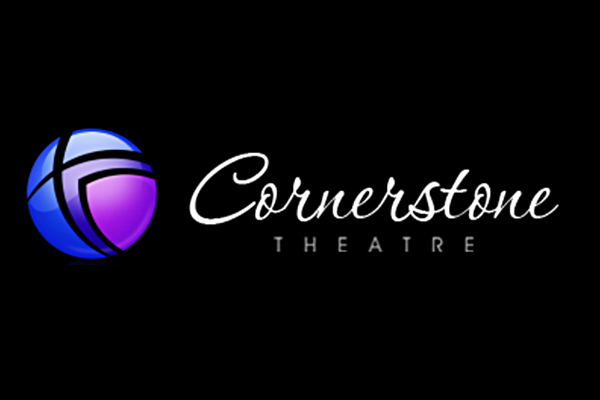 Thank you, Christy!
You guys were great! I hope we come back to Vegas next year, I'll use your company again. By the way, your delivery guys are very nice and professional.
Thanks again!
Founder-Director, Cornerstone Theatre
We worked with Somers Sales, who was great! It took us 18 months to finalize and get our order in and she was patient, professional and answered our many questions graciously. She's obviously very knowledge and a pro!
The delivery team made it look effortless. They put each piece in place and took care to not disturb our property.
We would absolutely use and recommend Somers Furniture.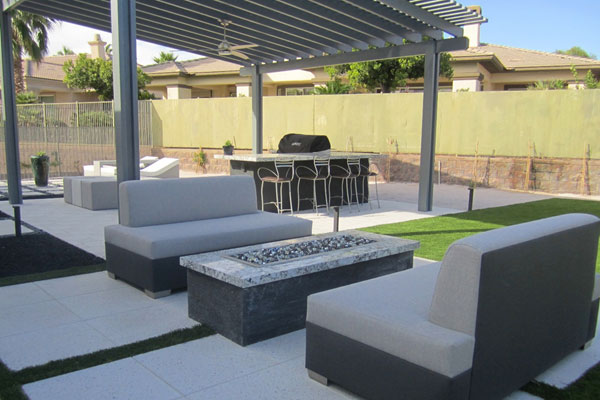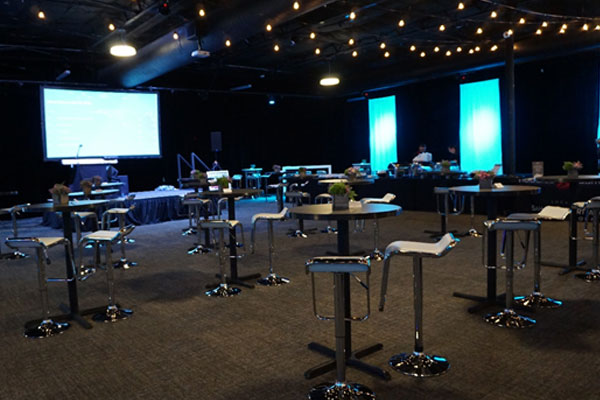 It was such a pleasure meeting you last evening Christy. The furniture was so beautiful at Nathan Adelson Hospice 20th Annual Food and Wine Extravaganza at The Industrial Event Space and made the event such a spectacular success!
I will keep you in mind for any rental furniture needs.
Thank you!
Business Development Representative, Nathan Adelson Hospice / Elaine Wynn Palliative
Somers Furniture was great to work with on our recent project. Somers Furniture built all the exterior furniture for The New American Home 2019 and it turned out fabulous and we won two national awards for our exterior environment. The delivery was right on time and we would use them again and again, in fact we are! We had no problems with the products, delivery or install so we have no suggestions to change anything. Keep doing what you are doing!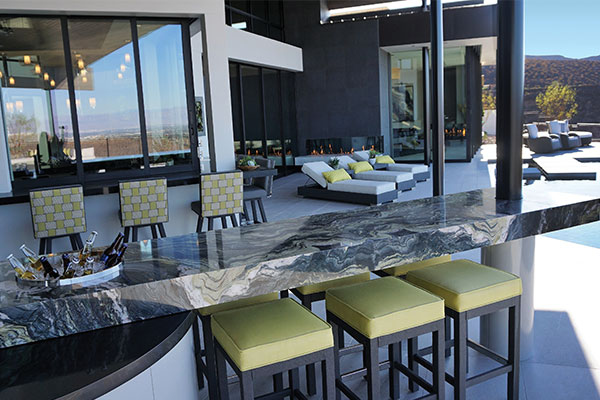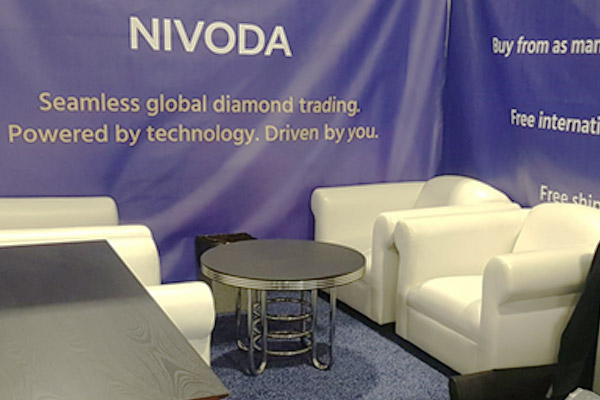 We were treated great on show site, furniture was set-up, quality was great and we would use Somers Furniture again when we are renting furniture.
Dear Debbi,
Thank you for stepping up to make Heart n'Sole a success this year! We couldn't have done it without you!
Goodie Two Shoes® Foundation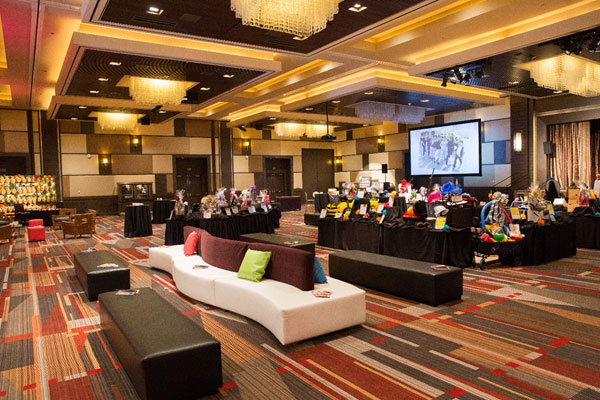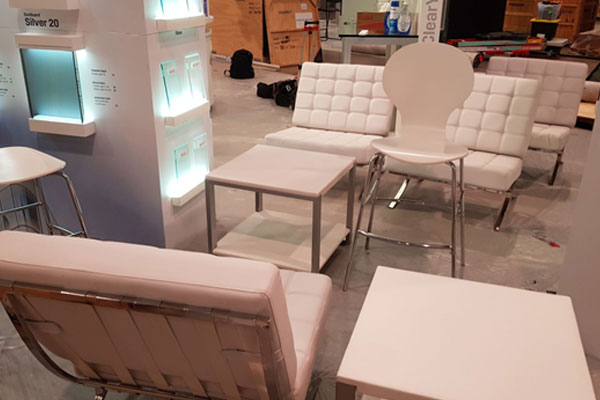 We were very pleased with the appearance and quality of the furniture. It was even better than what we were expecting, and we felt the price was reasonable. We would absolutely use Somers Furniture again. Everything was great! I was nervous that the white furniture I ordered wouldn't be a bright, clean white, but it was pristine and looked great in our booth.
Hi! I had a great experience working with Somers Sales and the Somers Team, and like my furniture! I was thrilled I got everything so quick too. Glad to hear my friends made it over there. And we may take you up on a good deal in the future!
Custom Furniture Client and Resident at MacDonald Ranch Las Vegas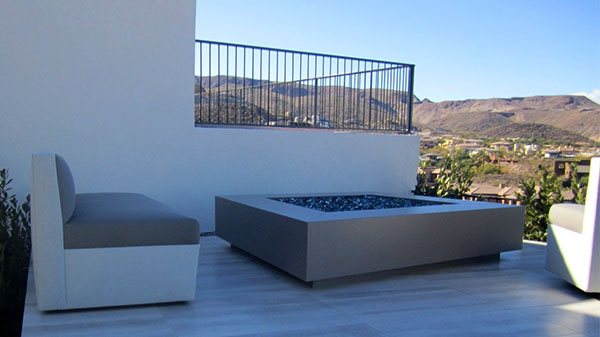 We feel the same way about you too!
As a small, woman-owned, Las Vegas-based business we are always looking for new customers and we appreciate when you refer someone to us! It is such a compliment when you tell your friends and neighbors about Somers Furniture. With our sincerest gratitude, Thank You!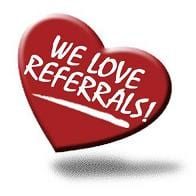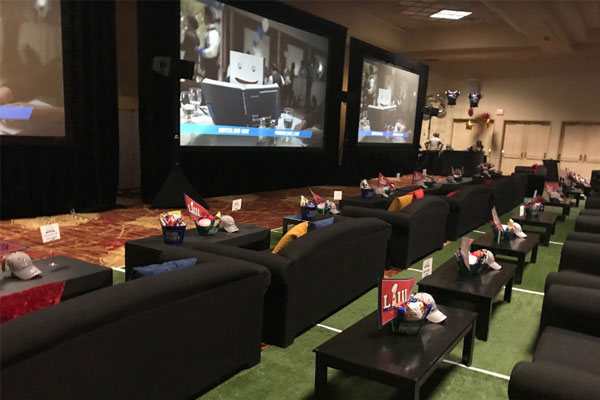 Somers staff was wonderful on show site for Super Bowl, they double checked that everything was to our liking or if we wanted to change the set up or anything. Very caring and on top of it and matched the floor plan exactly. As for the quality, everything looked great from our view. Some of the pillows were not all the same size however, we did order them such last minute. We would absolutely use them again. Everything looked great!
From the truck driver, delivery people and customer service, everyone was great. Somers' staff was a great pleasure to work with and made everything very easy for me and my team and in regard to set up, everything was done properly, they even wiped everything down on site. The furniture appearance and quality were in great condition. We would consider using Somers Furniture.
Senior Account Executive, MELT SPORTS & ENTERTAINMENT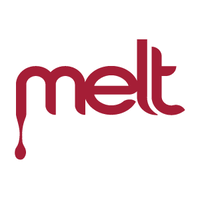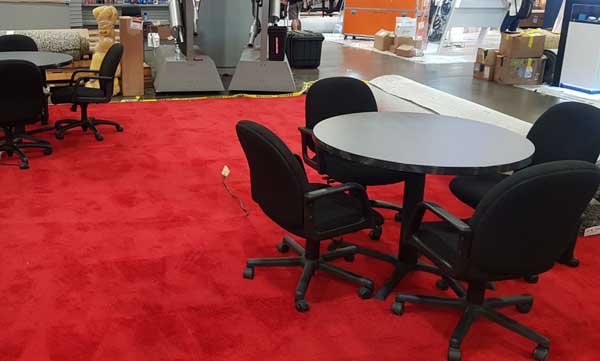 Unfortunately, I was running around like a chicken with its head cut off and didn't get a chance to see anyone at show site this year! Regarding Set-up-Everything was done to my satisfaction and then some. As always, the appearance/quality was top notch. As a matter of fact, I received quite a few compliments on how comfy the chairs were. Yes, I will use Somers Furniture… indeedy! (See you next year) No I do not have any suggestions or furniture problems, you can't improve on perfection.
Somers' staff at show site was FANTASTIC! We were absolutely satisfied with set-up and the appearance of the furniture was exactly as expected, we would 100% use Somers Furniture again. Our sales rep was wonderful!
Associate Director of Operations, Hosts Las Vegas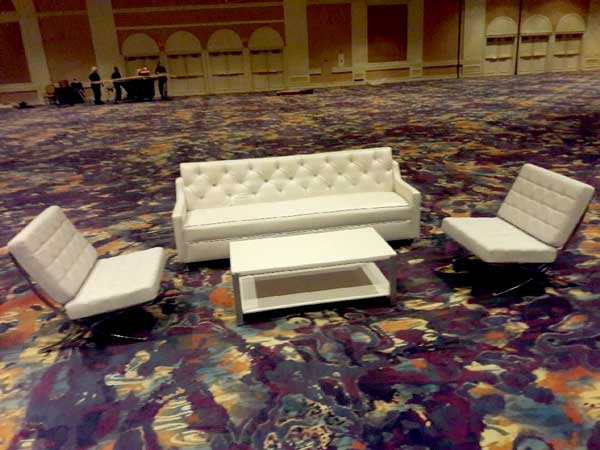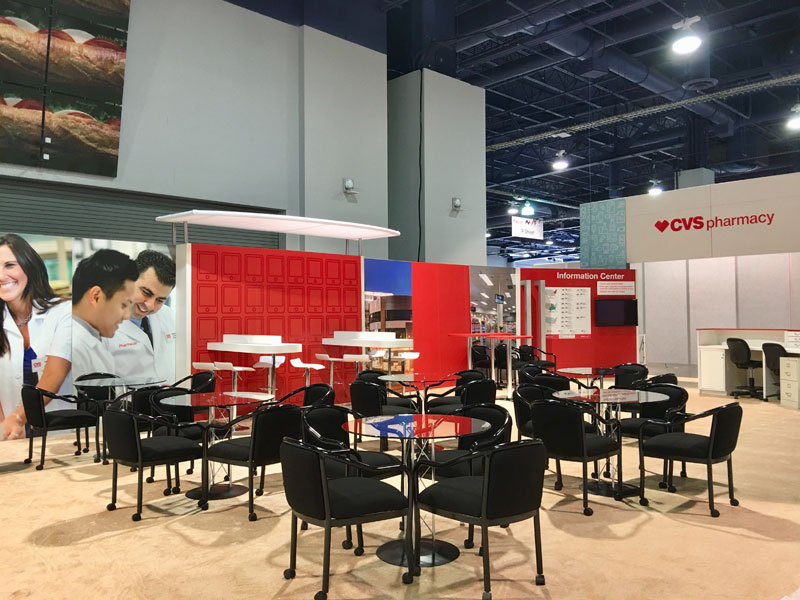 As always, I receive some of the best customer service in the industry! Set up was done to our satisfaction and we received very good quality/appearance of the furniture and we will be using Somers Furniture again. We do not have any suggestions for next year… I am happy as a clam!!!
Customer service representatives were friendly and helpful. Everything on the set-up was to our satisfaction. The furniture is great appearance and quality. We absolutely would use Somers Furniture again. No suggestions or problems. Everything turned out great for our event!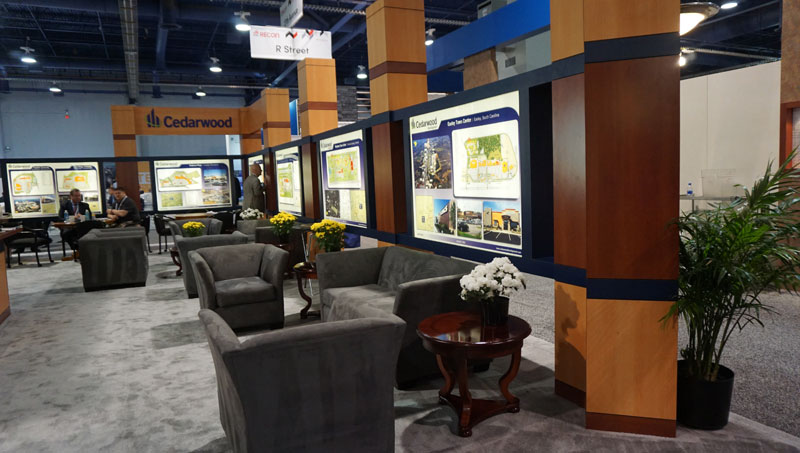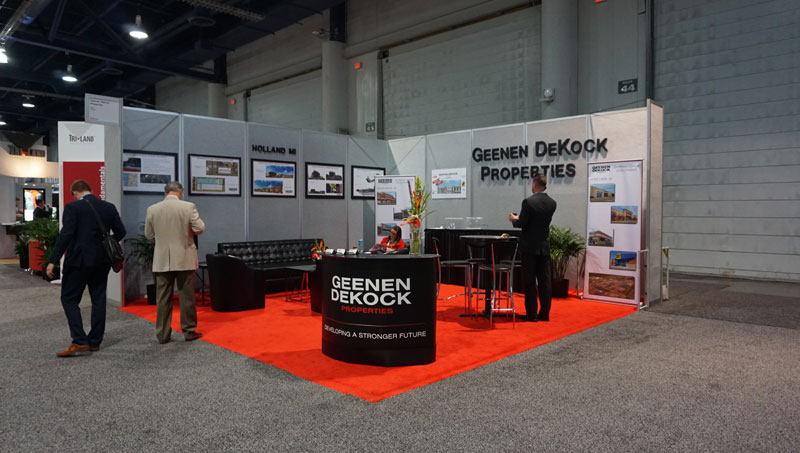 We were treated wonderful at show site, Debbi and Somers' staff stopped by to make sure everything was all set, which was very nice. On set up, everything looked great when we got there. The appearance and quality of the furniture all looked really nice, nothing was beat up, very satisfied. We will absolutely use Somers again. No suggestions or problems.
Geenen DeKock Properties, LLC
At RECon show site, you guys are hands down the best, you make everything so easy and smooth running, your crews are amazing too-Always ready to help! When it came to set-up, everything was absolutely done to our satisfaction. The appearance/quality of the furniture was it was in perfect condition. I won't use anyone else but Somers Furniture, I have never had any problems or issues ever with you guys.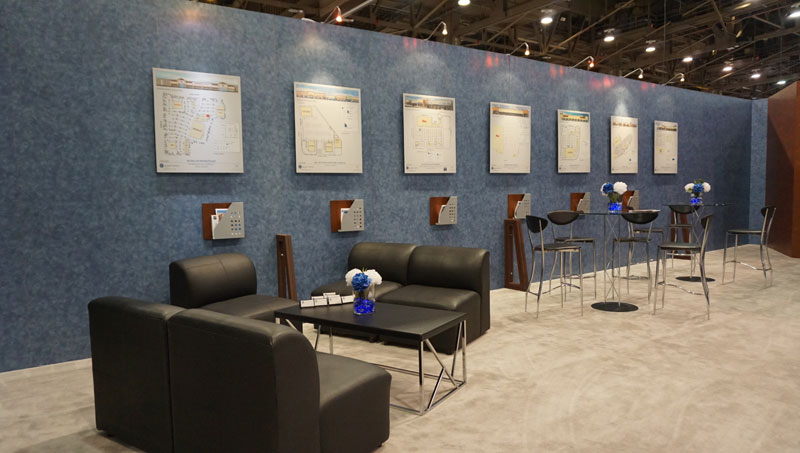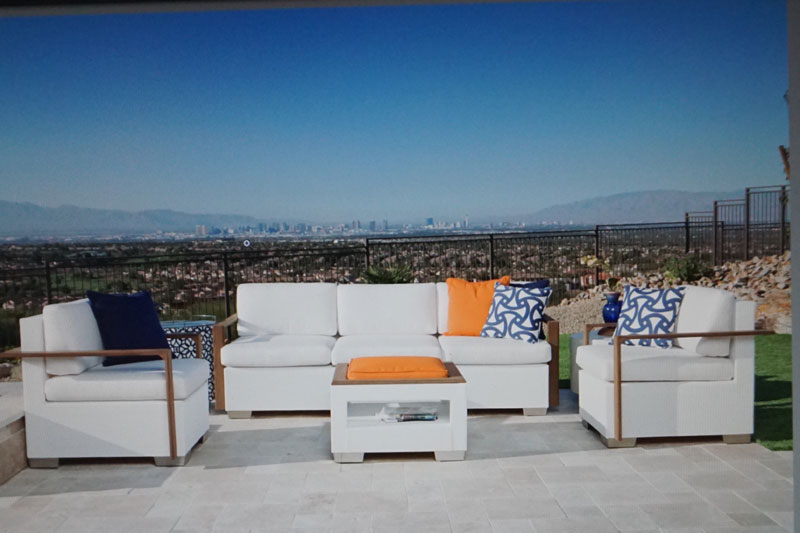 Somers has that personal touch that you do not get in dealing with any large corporations, they were very attentive and followed up to make sure we received the right product on the right schedule.  Everything was manufactured to our satisfaction and it all fit great. Very good quality, that's why we only went to Somers, your great reputation and your product speaks for itself. We will definitely use Somers Furniture again.
President – Managing Principal, KLAI JUBA WALD ARCHITECTURE + INTERIORS
Somers Sales and Design were great. They were always available when I had question, they kept me up to date on progress, and they set me pictures. The three pieces are beautiful. My boss was thrilled when they arrived. We get compliments on the design all the time.  Deliver was great. No delays in problems getting the furniture in place.  I would use Somers again in a heartbeat and I will definitely recommend you to people I know in the hospitality industry. Keep up the great work.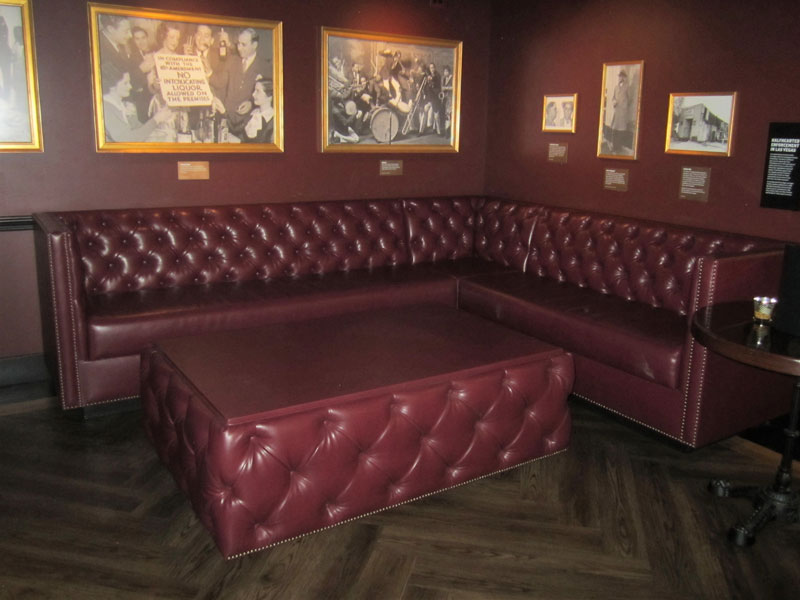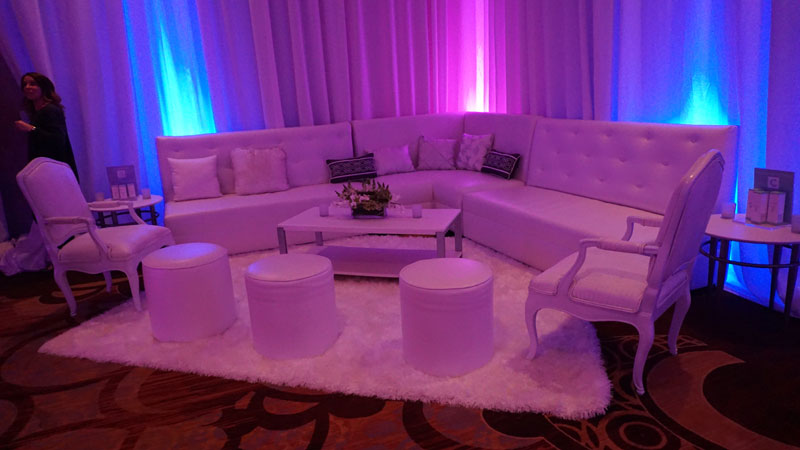 Thank you! Furniture that came in with a few marks was immediately replaced that same day. The delivery and pick up team was outstanding and very helpful. Working with Somers' staff was an absolute delight from the very beginning of the project. She responded in a timely fashion and had some excellent suggestions.
I'd love to see you expand your inventory, some great shelving or display pieces would be helpful for our purposes. Also the website could use a bit of a make-over.  It was very helpful to have the photo vignettes for me to show the team members that required more of a visual.
Thank you, we will look forward to next ISPA.
Such an awesome team! Somers' staff is amazing and truly a pleasure to work with!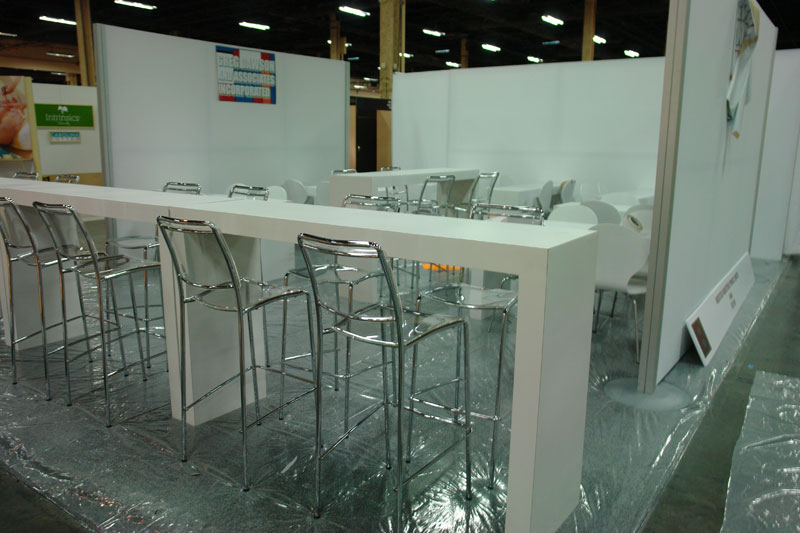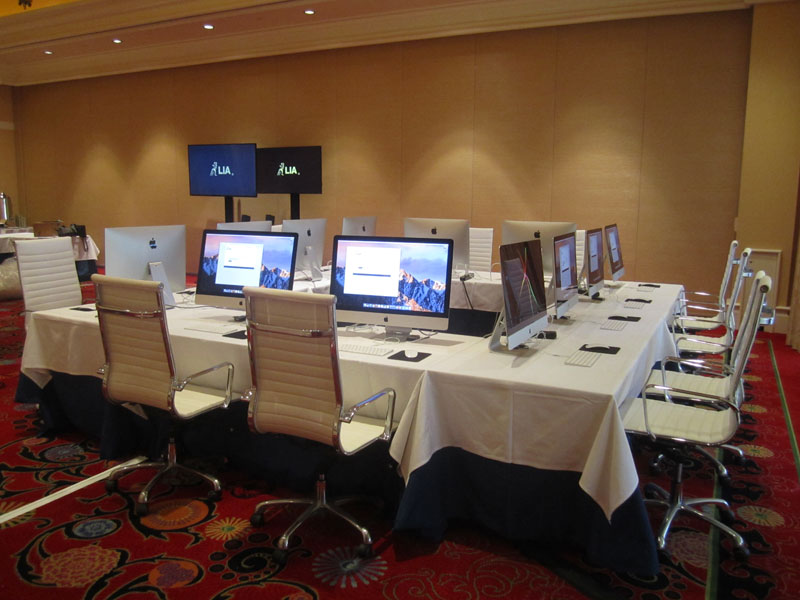 You guys are the best. We hope that we will be able to work with you as long as we are in Vegas.
Somers Furniture, a woman owned business for over 27 years offers custom high-end outdoor furniture. When I met with the owner, Debbi Somers, I was amazed at how knowledgeable she was with furniture design, trends, fabrics, you name it! Oh and the rest of her team provides excellent customer service as well!
Owner/Operator, Rachel-Michele Ltd.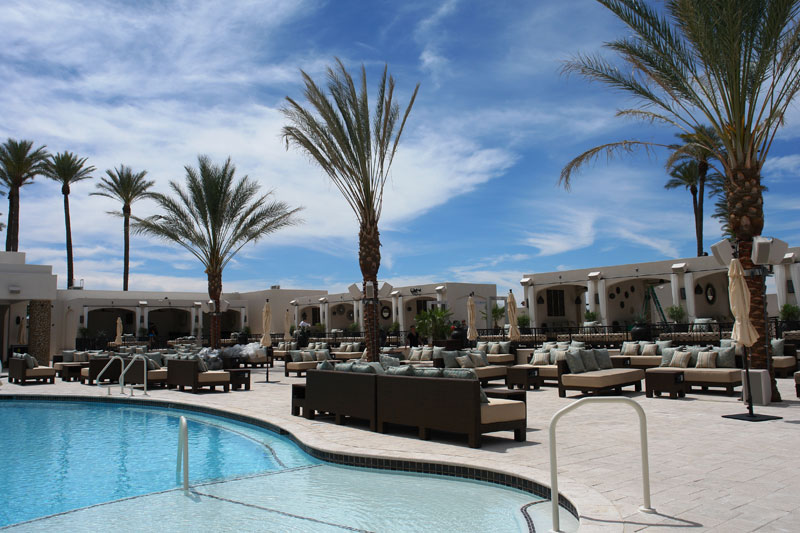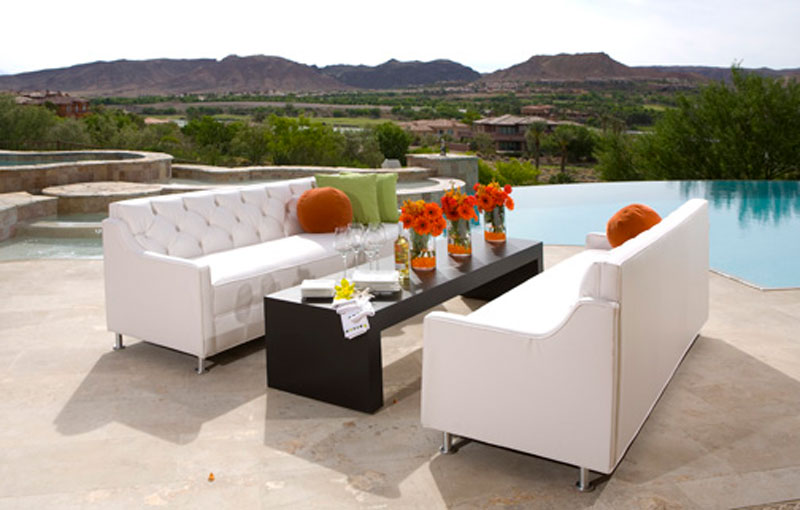 Beautiful quality furniture! You know it will stand up if it is seen in casinos all over town. This is something you will not see at your neighbors, I like being unique.  The team at Somers are friendly and knowledgeable.
I am extremely thrilled with my outdoor sectional and lounge I purchased from Somers Furniture!! The quality is outstanding, and I was able consult with both Debbie (business owner) and Somers' sales associate to make the perfect combination of style and fabric I was looking for.
This sectional gave my backyard a unique custom look and the WOW factor it needed! I am confident that the exceptional quality of this sectional set will last in the Vegas weather for years to come!
I received excellent customer service and personal attention throughout the entire custom making process, in which and I didn't have to wait long. Somers Furniture is top notch and delivered exactly as promised while giving top level service!!
I am going to add more items to the yard for sure… love it!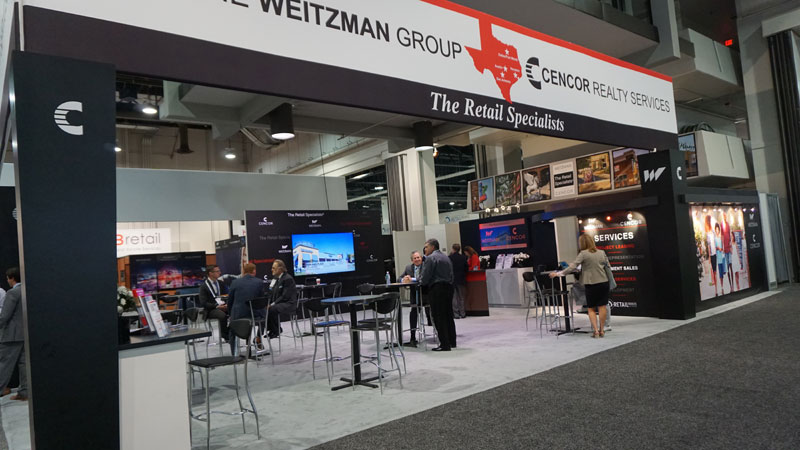 We were treated fabulously by Somers' staff at show site! Our furniture was dropped off before the booth was ready to be set and we set it up before she returned to set up, No problem though because everything was great, we will definitely use Somers Furniture again.
We were treated wonderfully by our custom furniture account executive.  Everything was manufactured to our satisfaction and according to our specs.  Both myself and my client were very happy. The appearance/quality of the furniture was excellent, Somers followed my design specs perfectly.  Definitely well made and beautiful. I would use Somers Furniture again since they took the time to listen to what I was looking for and create beautiful furniture which my clients, the end user were very happy with.