WE'RE PROUD TO PRESENT OUR PRODUCTS AND SERVICES
Our expert designers and craftsmen conquer customization challenges to bring your visions to fruition for your home, business or event.
Our 11 modern and sophisticated luxury furniture collections are ready to place or customized to fit the needs of your home or business. 
In Las Vegas, NV our professional craftsman create elegant, stunning and durable luxury entertainment furniture.
From concept through delivery, our professional furniture design team pays attention to every last detail!
Somers Furniture is a preferred specialty design manufacturer of furnishings for hospitality and commercial venues.
GET YOUR OUTDOOR FURNITURE READY FOR SUMMER FUN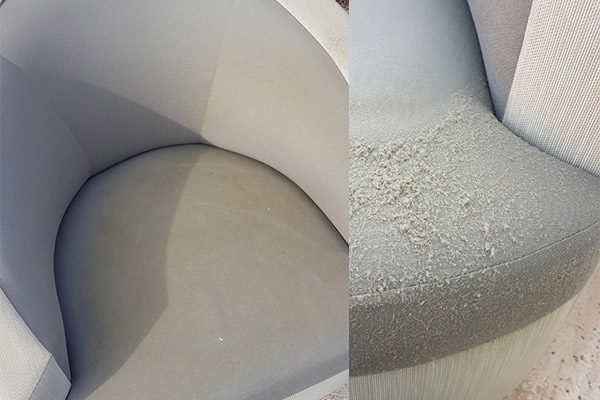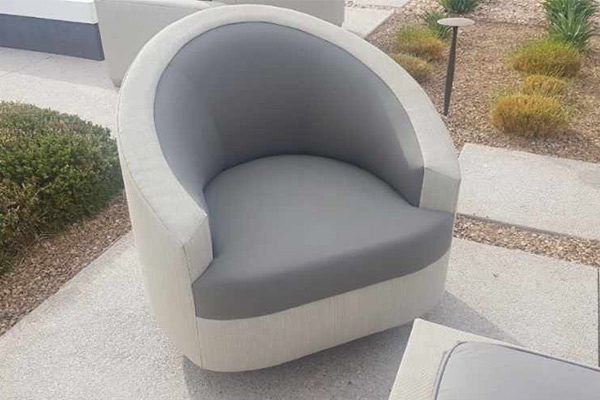 Keep your outdoor entertainment furniture looking as good as new and extend its the over all life! We offer local on-site services to clean, sanitize and add a protective coating to your entire collection of exterior furnishings! 
The products we use are professional strength, environmentally safe and leave your outdoor furniture looking & smelling clean again AND ready for another hot Las Vegas summer!
We follow strict COVID-19 Safety Procedures, namely our men are wearing masks, gloves, and through side entrances to access the backyard, payments prepaid using credit cards so no signing contracts at your location and social distance can be maintained.
SOMERS FURNITURE PROVIDES LUXURIOUS SOLUTIONS
SOMERS' TEAM OF EXPERT DESIGNERS AND CRAFTSMAN TURN IDEAS INTO REALITY
There's one sure way to get exactly the furniture you want – have it custom built! Whether it's for rental or retail, Somers is a flexible organization led by highly skilled professionals with a manufacturing know-how that make it a versatile and reliable partner for any project. 
Architects and interior designers spend a great deal of time and effort to create the perfect look and feel for a room or gathering space. A combination of colors, lighting, and textures are carefully coordinated to create mood and ambiance. When that much thought is put into a design, the only way to complete the process is with custom furniture that accents the theme.
Through the years, Somers Furniture has collaborated with many talented and respected designers to successfully bring their visions to life. With a vast knowledge of materials and problem-solving capabilities, Somers' team of craftsmen are able to achieve the best design results using the finest quality wood, metal, foam, and fabric materials.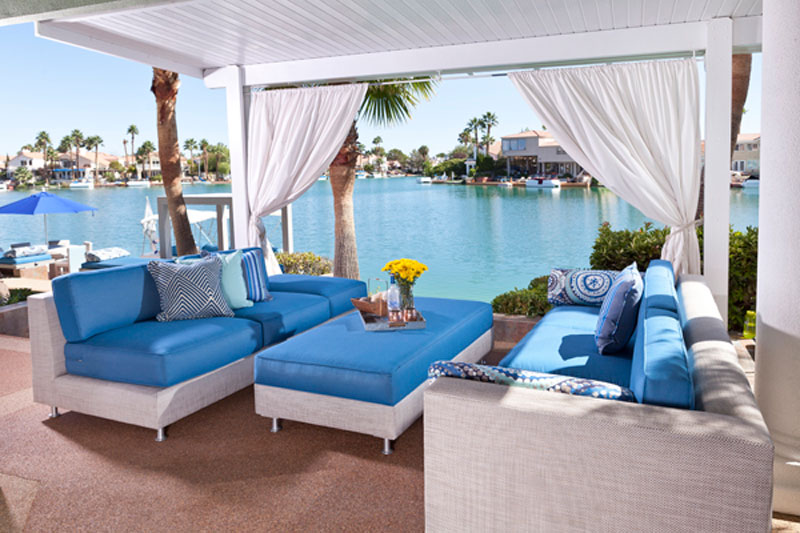 Our exclusively designed, modern & sophisticated collections offer unparalleled comfort and truly luxurious experiences that provide the ultimate in outdoor living.
MANUFACTURING FURNITURE IN LAS VEGAS
We start with our handmade, wood-treated frame which has been tested to stand up to the harshest of elements, be it rain, intense sun, and heat, cold weather, ocean moisture damage, or standing groundwater. All wood for exterior use is weatherproofed with a protective clear finish specifically designed for wood that is exposed to sunlight, water, or temperature changes. This finish forms a protective barrier against rain and moisture, and its special oils allow the finish to expand and contract with the wood as seasons and temperatures change.
The fabrics we use have also been tested to withstand all outdoor climates, as well as stains caused by beverages and food. In addition to the variety of Sunbrella and Bella Dura solution-dyed acrylic fabric brands designed for outdoor use, we use marine-grade vinyl (the same used on yachts and boats) which does not fade or crack and can withstand the chemicals used in pools and spas. These fabrics are easy to maintain and come in a variety of patterns and textures.
Our signature cushions and pillows are filled with Dryfast Foam and marine grade thread designed for outdoor use. All hardware such as staples, screws, and snaps are made of stainless steel to keep our product lasting longer without the worry of rust.
DELIVERING COMMITMENT TO QUALITY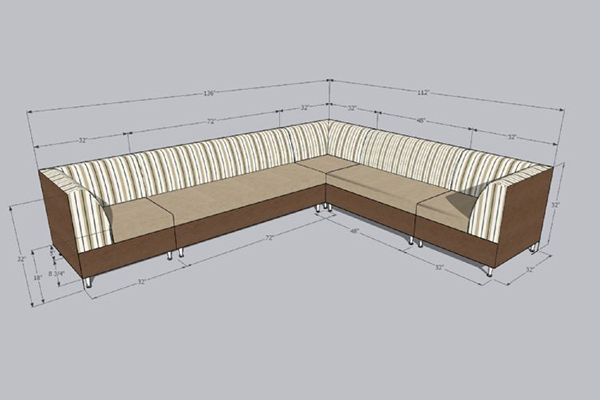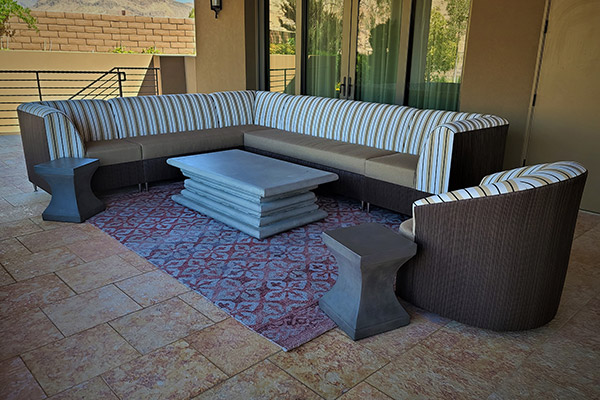 Debbi Somers takes pride in the fact that her name is on every item manufactured in her Las Vegas warehouse. For that reason, Somers Furniture has in-house experts actively involved in all stages of each project, working alongside interior design professionals to provide detailed CAD (Computer Aided Design) drawings, research material, develop manufacturing solutions, and build prototypes.
This personal attention to detail allows the team to discuss ideas and concerns with the client and designer that can improve quality, cost efficiency and avoid problems during production.
HOSPITALITY & COMMERCIAL​
OUR STANDARDS TO ALWAYS THINK FORWARD SET US APART
Somers Furniture's custom design and manufacturing division is the number one, preferred manufacturer of luxury resort and outdoor hotel furniture. Recognized for its service, talented staff and ability to combine cutting-edge design and high-end materials with the trademark-pending durable construction to produce outdoor furniture that is as beautiful as it is durable and functional.
As a specialty design manufacturer with over 10 years of working with the best of the resort industry's interior designers, architects, and construction professionals on Night Clubs, Poolside Lounges, Cabana Furnishings, and Restaurant Seating, Somers Furniture has developed several Signature Designs which have become a hallmark of quality. Today, the in-house design team continues to innovate the design, comfort and durability of future collections.
PUBLIC VENUES WHERE YOU CAN ENJOY OUR WORK
House of Blues
SHe by Morton's at Aria
Vanity Nightclub at Hard Rock Hotel & Casino
Foundation Room at Mandalay Bay Resort
Mix at The Hotel
Gold Diggers Nightclub at Golden Nugget
VooDoo Lounge at Rio Hotel & Casino
Rumor Boutique Hotel
Artisan Hotel Boutique
Royal Resort Vegas
Bare at Mirage Hostel & Casino
Rehab at Hard Rock Hotel & Casino
Palms Pool & Spa
Venus at Caesars Palace Hotel & Casino
Daydream at The M Resort
Riviera Pool and DAYLIGHT Beach Club at Mandalay Bay Resort
Amp Salon at Palms Casino Resort
Spa at Palms Place
Morton's Steakhouse
McCormick & Schmidt
Mario Barth's King Ink at Mirage Hotel & Casino
Born & Raised Bar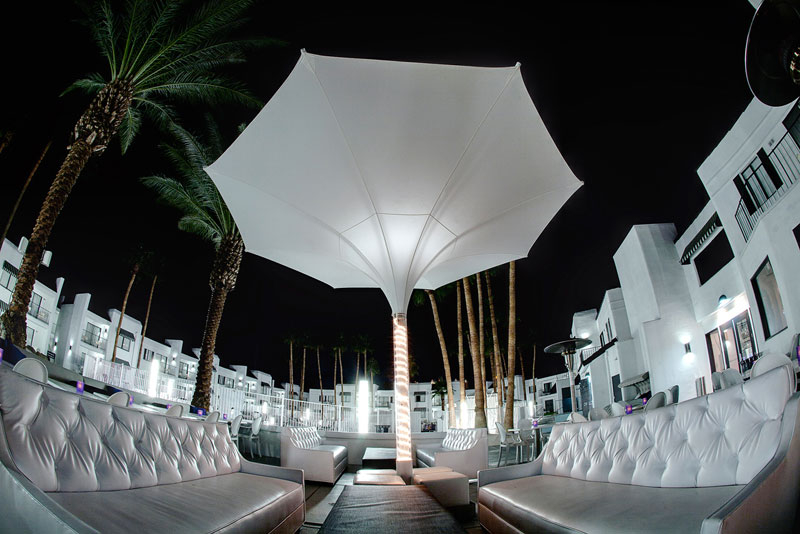 When you choose Somers Furniture, you choose passion, experience, quality & unrivaled elegance.